As a designer at Refinery29, I research different illustration styles for editorial and branded projects and pitch them to creative directors and clients; then, work with freelance illustrators and guide them on conception and execution.



Illustrator: Sophi Miyoko Gullbrants
Editorial Project: Fashion Month
Concept: An article about the need for plus-size fashion education, as the landscape of fashion is changing and schools need to catch up, to create the next batch of inclusive designers.





Illustrator: Ariel Davis
Editorial Project: Fashion Month
Concept: What if fashion brands did less? A conversation about the normalization of excess in the fashion industry, and how brands can stop overproducing and become more sustainable.






Illustrator: Simone Noronha
Editorial Project: Fashion Month
Concept: How masks became a new style category and outlet for personal expression (despite their controversy).






Illustrator: Paola Saliby
Client: Strivectin: Lactic Acid Nightly Retexturizing Serum
Concept: A personification of different skincare ingredients to incorporate into your nighttime routine to wake up with healthy, glowy skin. Each of the spot illustration characters represent a different ingredient, and what it does (moisturizing, repairing elasticity, calming, smoothing, etc).
Live Link





Illustrator: Bijou Karman
Client: National Association of Realtors
Concept: A series of articles featuring first-time home buying experiences from different perspectives. Each illustration tells a different individual's story: the twenty-something who buys a fixer-upper, the single mom who seeks a fresh start after a divorce, etc.






Illustrator: Jordan Moss
Client: Target
Concept: A personal essay about a woman who loves to swim, and her journey to body acceptance and confidence after her carefree childhood around the water was interrupted by a stranger calling her "fat."


.



Illustrator: Barbara Dziadosz
Client: Dairy Farmers of Ontario
Concept: Tips from different Canadian women about how they're making the most of summer celebrations while staying home (with dairy recipes at the forefront).






Illustrator: Ada Bucholc
Client: Uber
Concept: This article featured real women's stories about solo travel, and how they balanced adventure with safety.


.
.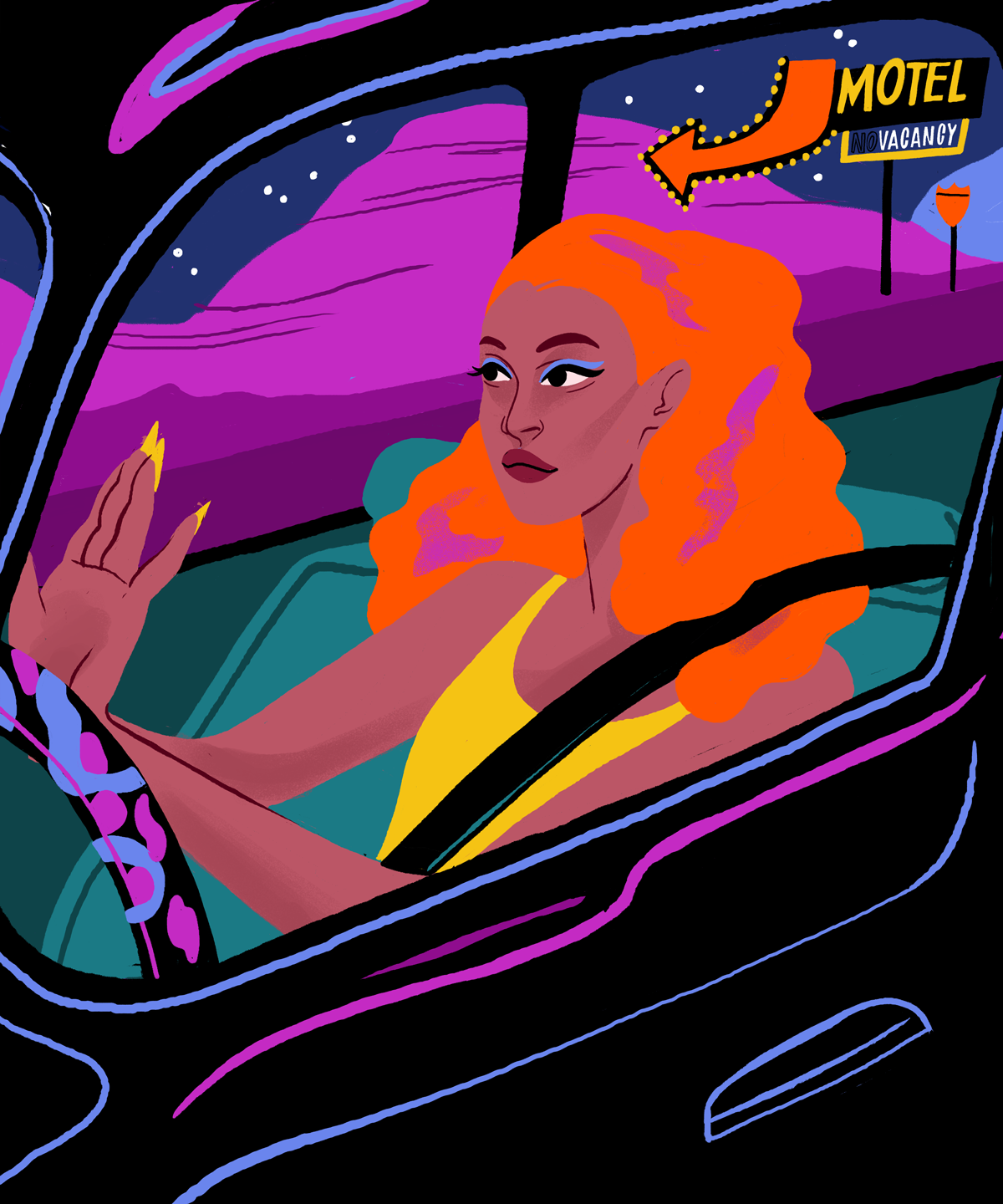 Illustrator: D'Ara Nazaryan
Client: Peace Out Skincare
Concept: An article about different people's acne journeys, including their experience with medications and triggering foods, and the products that ended up working for them.